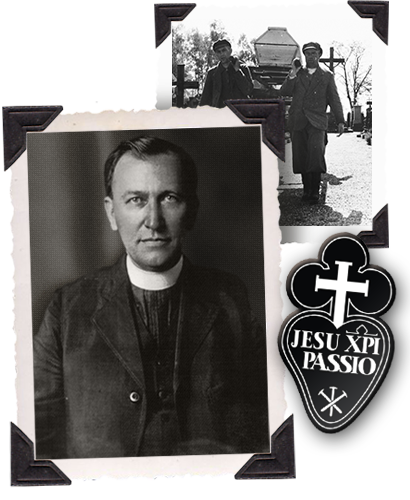 Throughout the Third Reich, millions of Germans followed Adolf Hitler. In the Bavarian village of Schwarzenfeld, they followed an American citizen.
During the Depression era, Fr. Viktor Koch hired the town to construct a monastery and pried its people from the grip of poverty. In the process, he gained their loyalty. During the war years he exposed Schwarzenfelders to American concepts and infused the town culture with the distinctive message of the Passionists: Christ is present in all who suffer.

On April 22, 1945, American forces discover a ghastly Nazi atrocity on Schwarzenfeld's borders and plot retaliatory action against the townspeople. Fr. Viktor has to pull off a miracle: he must convince his outraged countrymen that these Germans have absorbed American ideals. Their humanity is intact. And most of all, they are innocent of this crime.
Fr. Viktor and Schwarzenfeld: the Project in Photos
Our galleries document his life and work in photos, and also highlight Gary and Katherine's efforts to retrace his footsteps in Nazi Germany.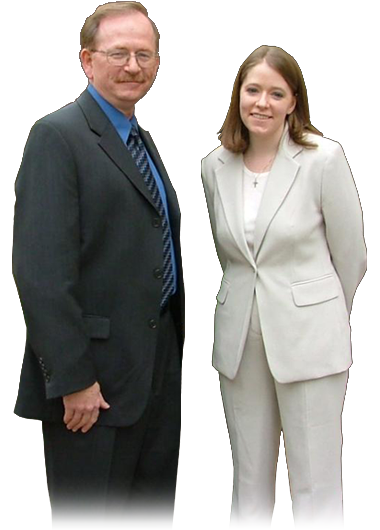 Telling Fr. Viktor's Story:


A Journey Into Our Family History

As self-proclaimed technogeeks, we were unlikely historians. Gary is a network administrator for a General Motors plant in Ohio. His daughter Katherine is a professional web developer and aspiring writer.

Until the year 2003, we had no idea that Fr. Viktor Koch, our blood relative, had saved a Bavarian town. From the very start, this ongoing project has advanced through sheer serendipity. Our efforts to learn the narrative have taken us from the Passionist Archives in Union City, NJ, to the U.S. National Archives in Washington, DC, and the town of Schwarzenfeld.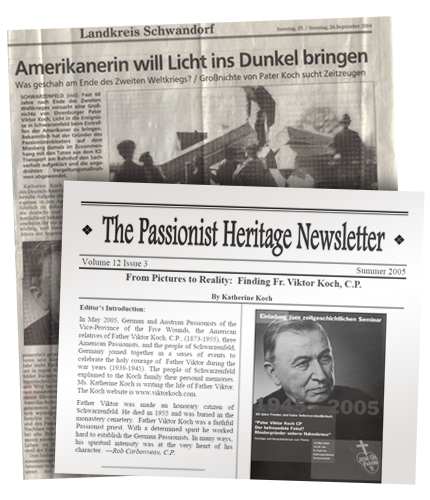 The Heart of the Project:


How We're Telling Fr. Viktor's Story

Our project is more than a simple story. It's a creative writing effort. It's a journey into historical research. It's an online marketing project. Katherine has published several articles in the Passionist Heritage Newsletter. She has also published papers in historical journals and participated in WWII history conferences. A historical fiction novel is in progress.